Winter bike uniform Biemme Nalini Eustoma Product code: 3547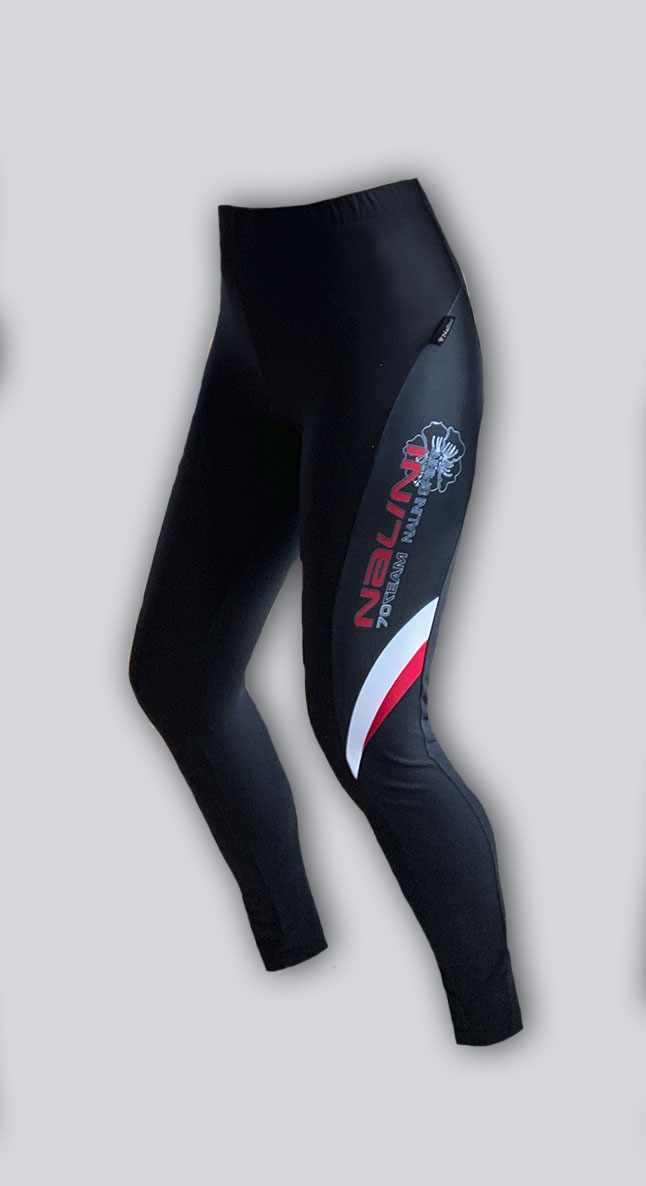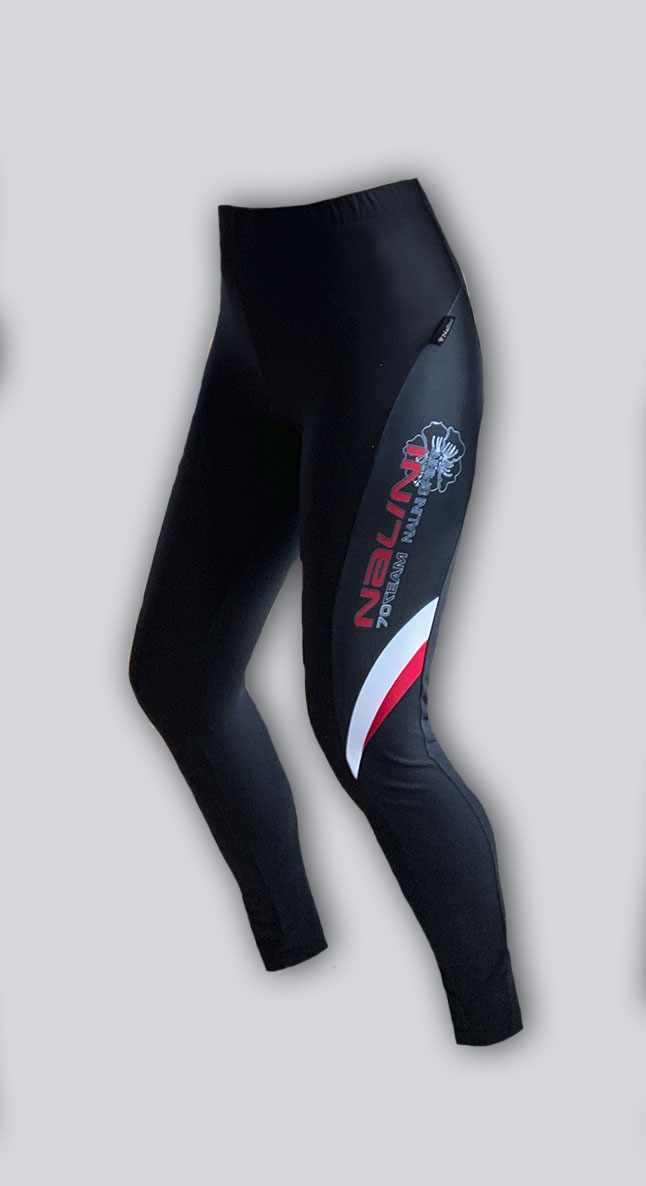 Top kit from the cool Italian factories Biemme and Nalini.
The rubberized membrane will keep you from cold wind and rain.
In turn, all the moisture inside that collects during the load will be successfully removed to the outside.
p>
Professional thermal jacket.
Windlight is a lightweight and stretchy material that maintains body temperature and protects against wind and rain.
Breathes well.
Protection against wind and moisture.
Inside, microfleece.
Zip all over.
Two back pockets that close with a zipper.
Bottom at the hips, elastic band.
Cuffs are sewn from a pleasant elastic material.
Back, wide reflective stripes.

< /p>
Top winter, women's Nalini cycling pants, sewn in ergonomic bicycle shape. Designed for protection and comfort cold season.
VUELTA SUPER STRETCH FABRIC is an innovative bielastic techno fabric with LYCRA® designed for cycling, running, fitness and intense sports in general. Soft, comfortable and pleasant to the touch, Vuelta gives undeniable advantages as a "breathable" fabric, resistant to abrasion and does not forming pellets, moreover, it is subjected to a special antibacterial treatment that prevents the growth of bacteria.
MANTOVENT WIND PROTECTION is a new direction in research and development of windproof clothing. Due to the unique structure and composition (100% polyurethane) of the polymer, specific solutions are made for fabric protection and its truly long-lasting effectiveness, strength, and also constant softness, elasticity and density. unsurpassed elasticity. Moisture permeability (evaporation): 500 sq. m in 24 hours. Air permeability: windproof 15 mm per second. Dry resistant cleaning and machine wash at 30 degrees Celsius. Does not swell when humidity. Excellent temperature stability. Suitable for coloring. Soft and pleasant to the touch.
Professional pad STP GEL - STP gels are revolutionary integrated security system. Single, perfectly balanced, comfortable and elastic structure, gel anti-shock pads and Coolmax fabric surface for excellent perspiration wicking. Careful the location of non-toxic protective gel pads guarantees maximum damping of shocks and vibrations that occur when driving. One more the peculiarity of the gel is that it takes the shape of your body, becoming when using the anatomical form. Characteristics of protective pads are further enhanced in combination with the overall structure of the product. Coolmax fabric cover for maximum extinguishing speed shock and vibration, while remaining extremely pleasant to the touch.
- Anatomical cut.
- Very warm cycling pants. Front to the bottom of the knees, front protected waterproof and windproof material. They are also protected inside of legs and butt)
- Drawstring at the waist.
- Inner waterproof pocket.
- Zippers at the bottom of the leg.
- Comfortable, flat seams.
- Rubberized, wide straps with silicone abbreviation Nalini, on the ankles.
ProductionNalini/Biemme (Italy).
Terms of payment
Cash upon receipt
Cashless payment
Payment by payment card VISA/Mastercard WebMoney
Delivery terms
Pickup - free
Delivery to the carrier's branch
Exchange / return
Warranty from 14 days to 36 months depending on the manufacturer's policy
Exchanges and returns are made within 14 days of purchase.
| | |
| --- | --- |
| Бренд | Nalini, Biemme |
| Размер | L |
| Пол | Женский |
| Сезон | Зима, Весна-Осень |
Reviews:
Winter bike uniform Biemme Nalini Eustoma