Women's Nalini Pro IT cycling uniform Product code: 3429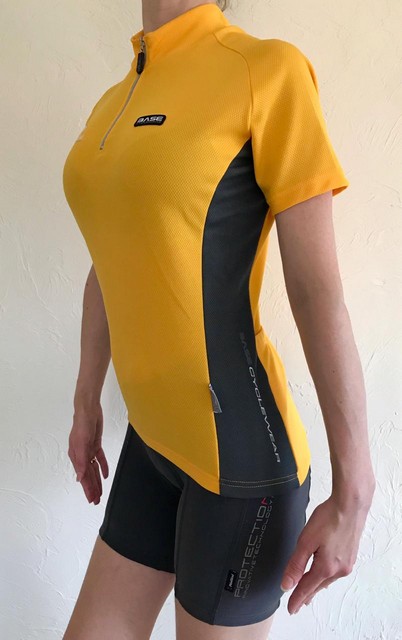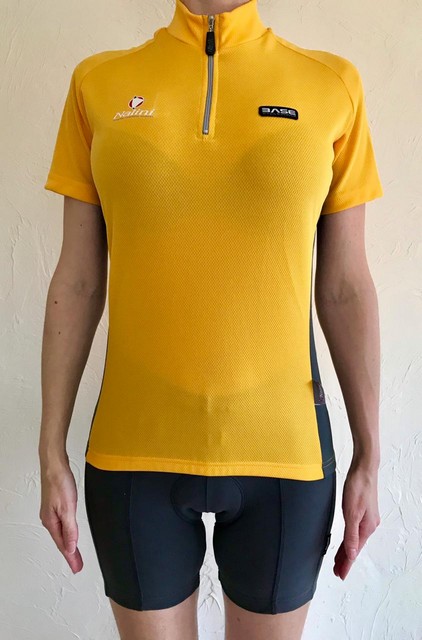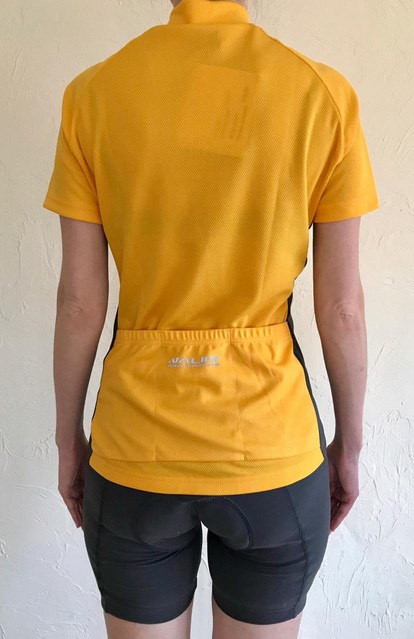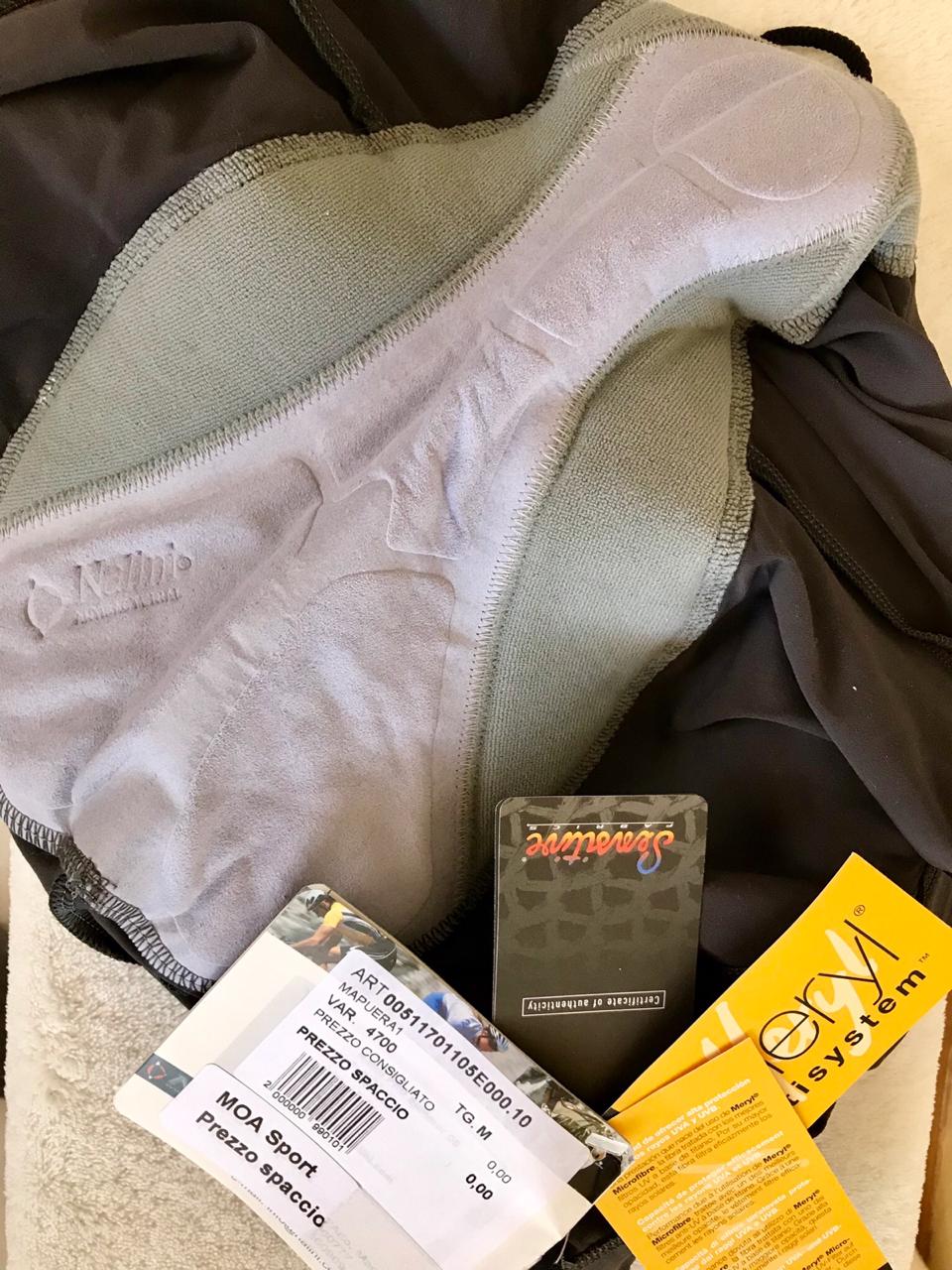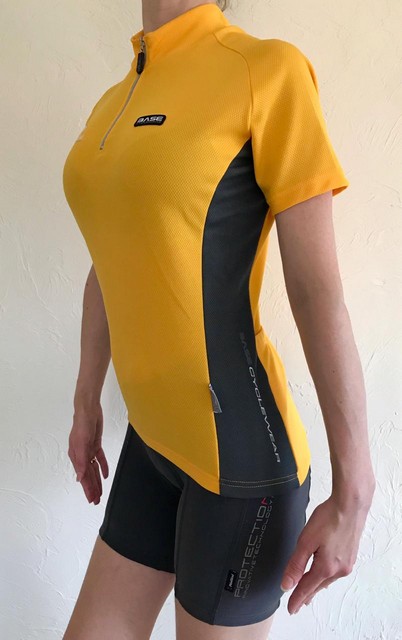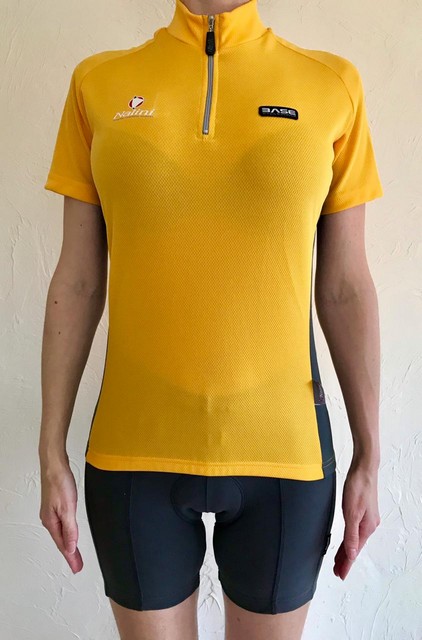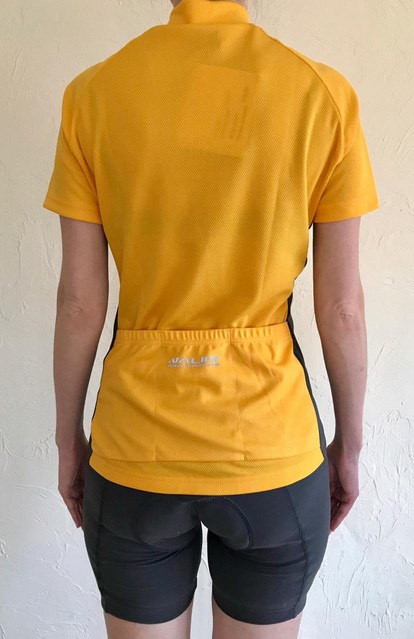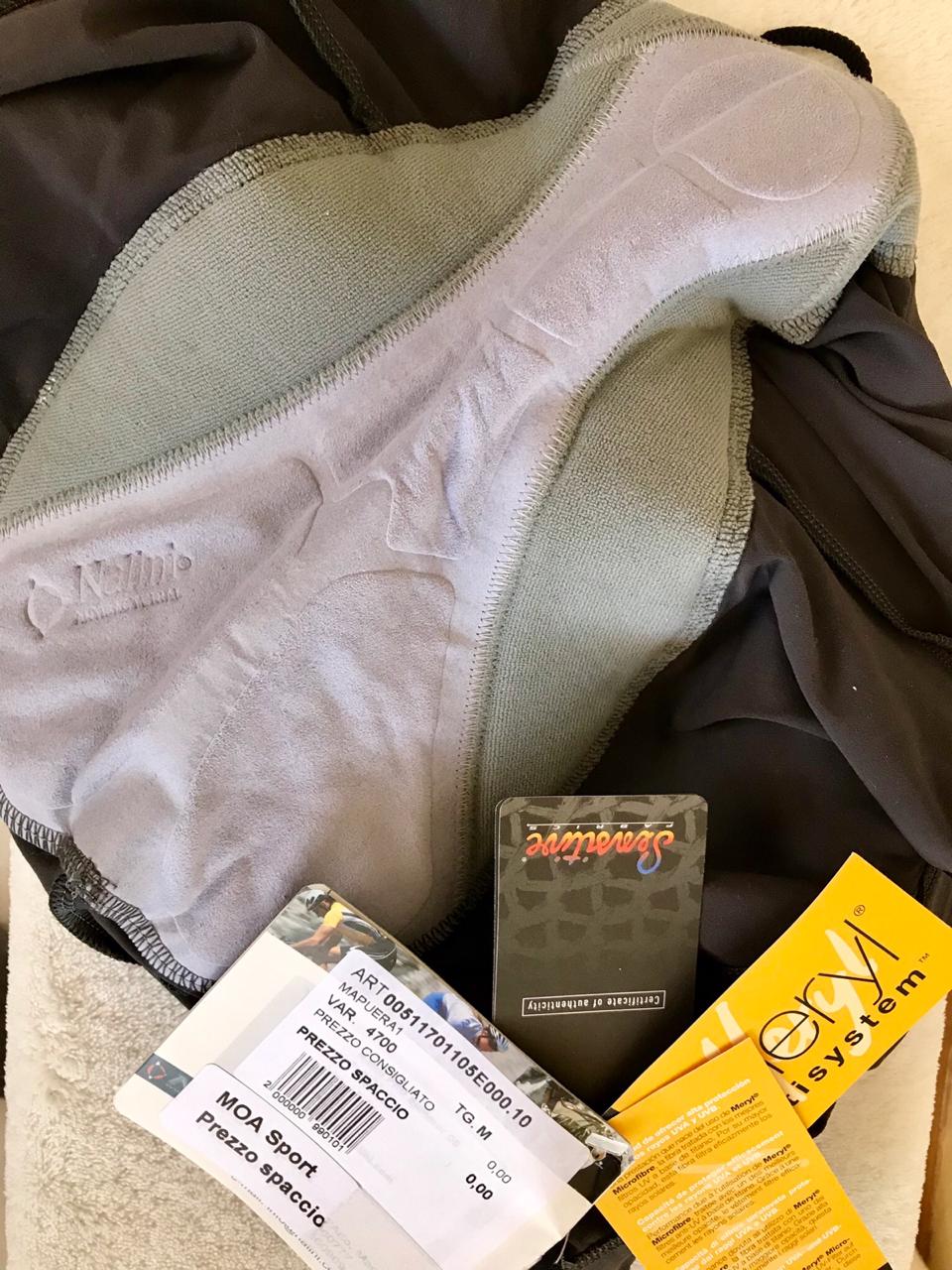 Very bright cycling uniform! Photo does not convey natural colors)
The kit includes a short-sleeved cycling jersey and cycling shorts without straps.
It is made, taking into account technology - Anti-UV (provides protection against ultra-violet radiation).
Sold as a set in one size only.
CoolMax/MerylActysistem short sleeve cycling jersey (composition 100% Polyster). Innovative, membrane, "breathable" material, keeps the body dry for a long time, provides effective moisture removal and excellent ventilation.
MantoDRY technology.
When evaporated, moisture accumulates on the skin. Finished fabric MANTODRY absorbs this moisture and brings it out quickly. Optimal The work of synthetic fiber is achieved by constant evaporation and more efficient heat transfer. The result is an amazing freshness of the skin.
Properties:
- breathable
- no iron
- easy maintenance
- stable size (does not stretch or shrink),
- resistant to delicate washing.
Zip closure, 3 pockets on the back and reflective Nalini logos.
Cycling shorts with straps are made of LycraPower material (composition: 80% Polyster, 20% Elastam) Supports muscles during physical activity, possesses the increased durability and high elasticity.
Polartec® Power Stretch®
1. Two-piece knit construction.
2. A feature of Polartec® Power Stretch® materials is that tight to the body, they can stretch in 4 directions and, moreover, However, these materials breathe very well. They keep your body dry when you sweat and keep you warm without extra weight.
Technical advantages
1. 4 way stretch for freedom of movement. 2.Keeps your skin dry when you sweat. 3.Comfort ensured by the fact that the material breathes well. not the removal of moisture to the outside is limited. 4.Provides warmth without excess weight and bulk. 5.Resistant to wind, which reduces cold penetration effect. 6. Wear resistant. 7. Washable in washing machine.
Straps - "breathable" CoolMax mesh, allows the skin to breathe, absorbs sweat and keeps the body dry for a long time.
Antibacterial diaper SGP GRAY GEL - revolutionary integrated protection system. One-piece, perfectly balanced, with a comfortable and elastic structure, thanks to the gel pads and the surface of elastic microfiber for excellent perspiration wicking. Thoughtfully and carefully positioned non-toxic gel pads guarantee maximum absorption of vibrations and shocks while riding bicycle. Plus, SGP GRAY GEL takes an anatomical shape user.
Below, on legs - high-quality cuffs.
Made by Nalini (Italy)
Terms of payment
Cash upon receipt
Cashless payment
Payment by payment card VISA/Mastercard WebMoney
Delivery terms
Pickup - free
Delivery to the carrier's branch
Exchange / return
Warranty from 14 days to 36 months depending on the manufacturer's policy
Exchanges and returns are made within 14 days of purchase.
| | |
| --- | --- |
| Бренд | Nalini |
| Размер | M |
| Пол | Женский |
| Сезон | Лето |
Reviews:
Women's Nalini Pro IT cycling uniform