Biemme Rosso Dona women's cycling suit Product code: 3409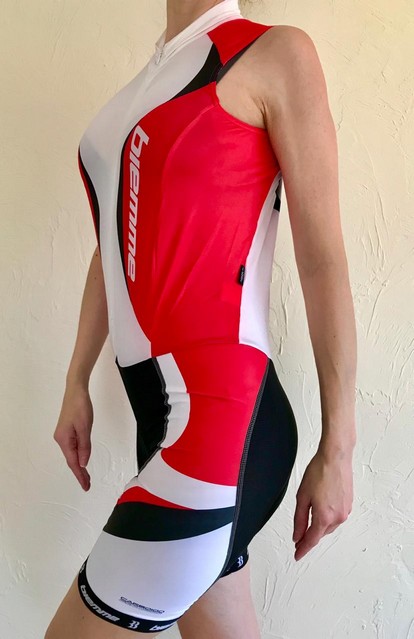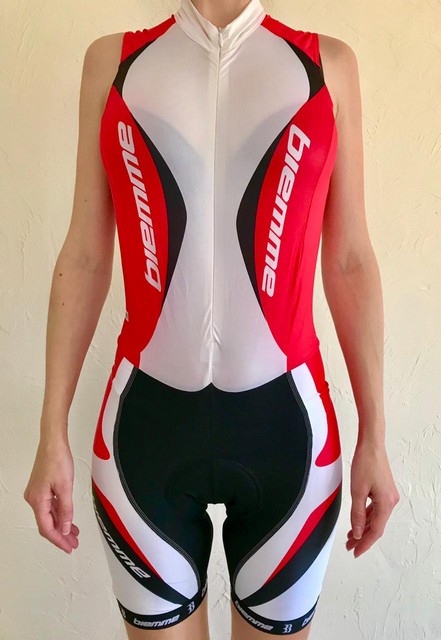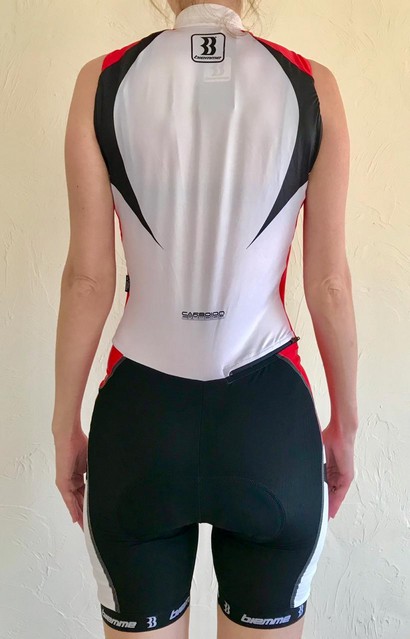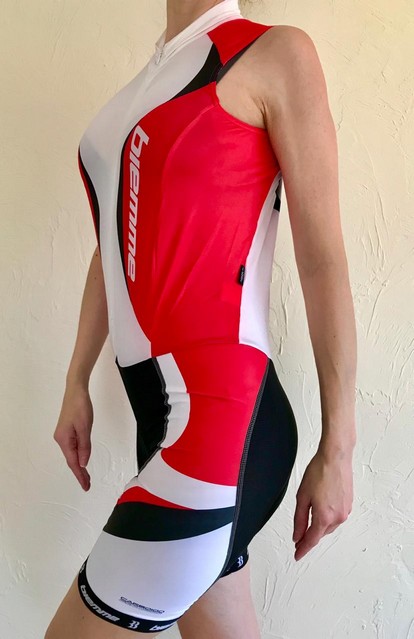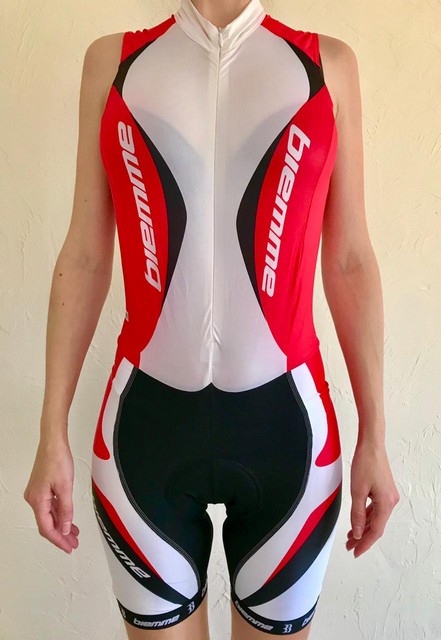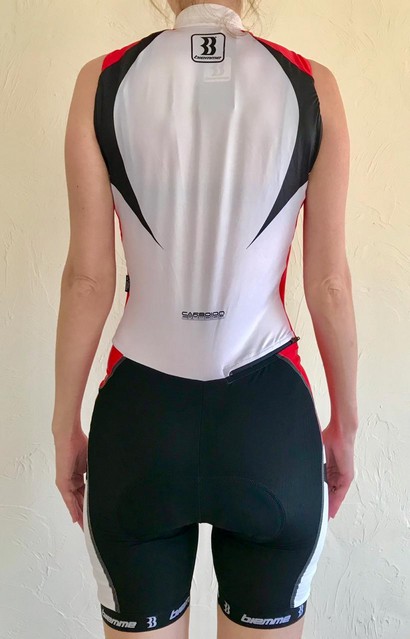 Biemme cycling suit, made of a special elastic fabric with the addition of a carbon thread.

Made from material - CoolMax/MerylActysistem (composition 100% Polyster).
Innovative, membrane, "breathable" material, on keeps the body dry for a long time, provides effective moisture removal and excellent ventilation. Manufactured with technologies - Anti-UV (provides protection against ultraviolet radiation). The lower part of the jumpsuit is made of LycraPower material. (composition: 80% Polyster, 20% Elastam)
Supports muscles during physical activity, has increased strength and high elasticity.

Bicycle Pampers Gel Air Tech. EIT material microfibre consists of a perforated gel insert that specially designed to meet the needs, combining light weight with superior protection. This diaper is installed in middle and upper class cycling clothing with a high level of function. Perforated foam for maximum ventilation, anatomical three-dimensional shape to avoid chafing, attractive appearance the look and it's all stretchy thanks to Elastic Interface® technology.
Front, zip fastening that opens to the waist.
Zipped pocket on the back.
Bottom , high-quality and wide cuffs on the legs.
Production: Biemme (Italy).
Terms of payment
Cash upon receipt
Cashless payment
Payment by payment card VISA/Mastercard WebMoney
Delivery terms
Pickup - free
Delivery to the carrier's branch
Exchange / return
Warranty from 14 days to 36 months depending on the manufacturer's policy
Exchanges and returns are made within 14 days of purchase.
| | |
| --- | --- |
| Бренд | Biemme |
| Размер | S, L, XL, XS |
| Пол | Женский |
| Сезон | Лето |
Reviews:
Biemme Rosso Dona women's cycling suit